EW Covers the Writer's Strike

Gamble pays off.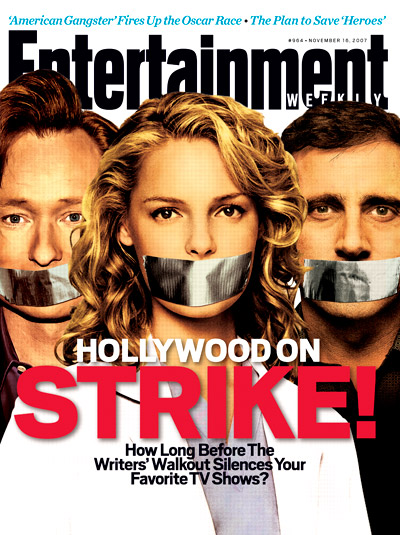 Spend last week wondering how Entertainment Weekly would treat the Writer's Guild strike? Neither did I. But it appears by putting the strike on the cover [above], the magazine took a bit of a gamble. The strike could've been over by the time the magazine hit newsstands (this morning), and could still be resolved before the next issue wraps, however unlikely. (This is the one time EW has to think like its Time Inc. brother Time.)
As the strike moves into its second week, though, the EW cover looks better and better.
Meet the Author
---