Events Are ALIVE in St. Louis

How a regional magazine grew from zero to 25 events in less than a decade.
It's no secret that events can be a great source of ancillary revenue for magazine publishers. Perhaps more implicit, however, is that events can develop and grow a community of engaged stakeholders-beyond the readership.
In St. Louis, a regional magazine has been skillfully developing its event "secret sauce" for nearly 10 years. ALIVE has eight major annual events and more than a dozen smaller events, bringing in more than 20,000 people and accounting for 20 percent of overall revenue.
"We figured it out," publisher Elizabeth Tucker says.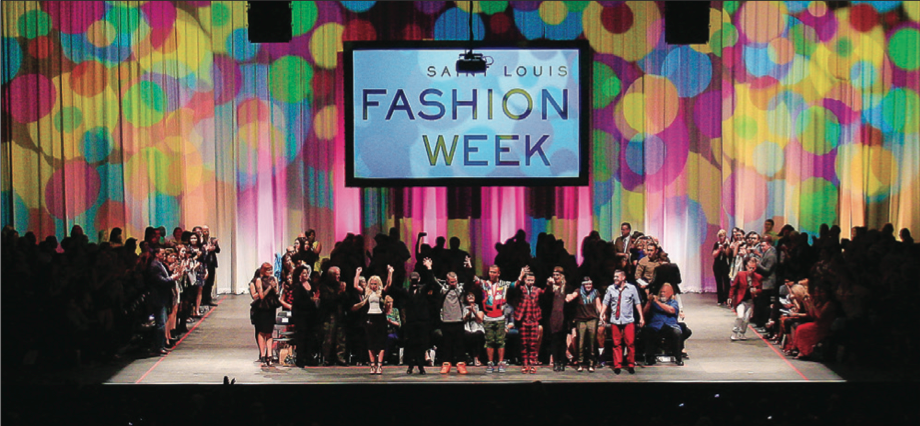 ALIVE has a monthly circulation of 35,000 readers, with more than three-quarters being educated women. More than half (56 percent) of its readers say they look to the magazine to be their go-to source on cultural things to do in the city, which positions ALIVE as local authority on what to do in and around the city. Thus, branching out and extending the brand into events was a logical strategy.
"Originally it was more of an added value to our print readership," Tucker says.
More Than a Print Support
However, it soon became clear there was more to it than bolstering the print product. "It was an opportunity to build community in another way."
The magazine's most well attended and most expansive event is its St. Louis Fall Fashion Week. Fall Fashion Week began 9 years ago, just under three years after the magazine's launch. Tucker concedes that the first year was a bit chaotic, but definitely a learning experience.
That first event was held in a local nightclub and attracted around 800 attendees. Now, its Fashion Week spans 10 days and is filled with several events within the event.
Tucker says Fall Fashion Week now sees more than 10,000 attendees pass through, and it has expanded beyond a local event, attracting fashion designers from around the nation. (The brand also hosts a Spring Fashion Week with attendance around 1,000.)
Still, fashion shows are expensive and Tucker admits-despite its huge gate-it's not ALIVE's most profitable endeavor. Nevertheless, there are intangibles at play.
"The ROI is not nearly as profitable as, say, our bridal event," she says. It's not that ALIVE doesn't benefit from it, it does. It sets us apart. It's a great recruiting tool and it helps support our core business."
What she means is, Fashion Week (and other events) has put ALIVE on the radar of many luxury advertisers.
Diversifying Beyond the Keystone Event
Fashion Week might have been the magazine's first signature event, but it has since launched several more, expanding beyond its core audience.
ALIVE has events specifically for the LGBT community, foodies, cocktail and spirit enthusiasts, young professionals, D.I.Y.'ers and more. Tucker suggests it's all about reaching as much of the local community as possible through various touch points.
One thing to keep in mind is that just because a regional title targets a local audience doesn't mean it's ready to jump feet first into the event space. Tucker says there were plenty of growing pains along the way and managing cash flow for events is very different than a publication. She says that having ample cash is a big advantage, but also an obvious challenge these days.
Another obstacle that needs to be addressed quickly is connecting your teams so they understand each other's roles. In other words, planners, marketers, editors and everyone in between need to be on the same page.
Meet the Author
---