Evan Smith Named President of Texas Monthly

EVP to take over for founder in September.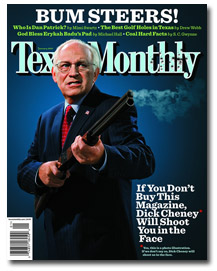 RELATED VIDEO: Evan Smith on Climbing the Corporate Ladder
Evan Smith, longtime editor and executive vice president of Texas Monthly, has been named president, the magazine's publisher, Emmis Communications, announced today.
Smith will replace Michael Levy, the magazine's founder and publisher, who is retiring.
"There is no doubt in my mind that Evan is the perfect choice," Levy said in a statement. "He will do a phenomenal job going forward, taking the magazine my colleagues and I created in 1973 and making it even stronger. … The magazine is in great hands."
Smith joined the magazine as a senior editor in 1992, and promoted to deputy editor a year later. He became editor in 2000 and added the title of executive vice president in 2002.
During is tenure as editor, Texas Monthly has been nominated for 14 National Magazine Awards, including winning the Ellie award for general excellence in 2003.
"Texas Monthly has been my home for more than 16 years, and in that time it's been an honor to work alongside our extraordinary staff and for my great friend, Mike Levy," Smith stated. "There's no replacing Mike, but I'll do everything I can to preserve his legacy and take the magazine he loved so much to new and loftier heights."
Meet the Author
---