Essence Scores Imus Coup

Posts interview with new black female sidekick on Web site.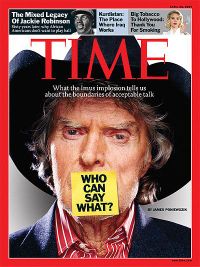 Don Imus returned to the airwaves this week—the first time since being dismissed in April over racially-charged on-air comments he made about the Rutgers woman's basketball team—with a pair of female comedians, both African American. Essence magazine news editor Tatsha Robertson scored a bit of a coup with one of them, 33-year-old Karith Foster, and posted the Q+A on the Essence Web site. In it, Foster responds to claims that she "sold out" by joining him on the air.
Kudos to Essence for staying on top of this, and kudos for not holding it for the print magazine.
Meet the Author
---