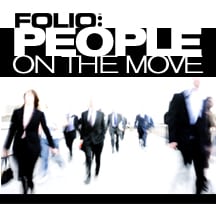 Time Inc. has named Staci Hallmon-Bazzani VP and brand sales director of Essence. Most recently, she served as the brand's national sponsorship director, but will now oversee its sales team responsible for generating revenue for the brand across platforms.
"Staci has done an extraordinary job growing sponsorships for the Essence Festival and its programming while increasing media commitments to Essence's print and digital products," said Cece Ryan, SVP of entertainment, style and multicultural at Time Inc.
Since joining Essence in 2006, Hallmon-Bazzani has increased revenue, in addition to serving in various sales roles including director of live event of sponsorships.
Under Hallmon-Bazzani's guidance, the annual Essence Festival has developed partnerships with Coca-Cola, Ford, Verizon, State Farm, and McDonald's, among others. And she has launched programming initiatives aligned with the Beauty, Style and Entertainment categories which have created revenue-generating opportunities for the Festival.
---
Here are the rest of this week's people on the move…
Bauer Media Group's recently appointed CEO and president Steven Kotok has made his first two appointments. Former Meredith VP/group publisher Jeff Wellington is joining Bauer as EVP of advertising revenue. And Brian Beaudry has been tapped as EVP of consumer revenue. Beaudry comes from Dow Jones, where he was VP of global commercial sales.
Derek Mead has been named executive editor for Vice's global editorial operations. He served, most recently, as the editor-in-chief of Motherboard.
Advertising Age has named Brian Braiker its next editor, succeeding Ken Wheaton, who left at the end of December. Braiker, who starts next month, had been executive editor at Digiday since 2013. Prior to that, he held editorial roles at publications including Parenting, Adweek, Newsweek, and ABC News.
National Journal has hired Brendan Bordelon to serve as the brand's tech correspondent. He joins from Morning Consult, where he covered tech and cybersecurity policy on the Hill.
Additionally, National Journal has promoted Colin Diersing, who served as a fellow for the Hotline. He has been named a staff correspondent. He'll work on NJ Daily print features—including Bull's Eye, Smart Ideas, and Carousel; as well as contribute campaign stories.