ESPN Acquires High School Sports Media Company

Deal expands group's reach into male teenage demographic.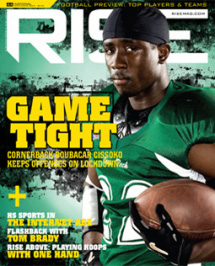 ESPN announced today it has reached an agreement to acquire SchoolSports Inc., a high school sports and lifestyle company that includes four magazines—Rise, its core asset, along with Gridiron, Hardwood and Girl—a Rise Events group and Risemag.com, which offers updated high school sports news.
Rise magazine—which is targeted to high school sports fans, athletes, parents, coaches and administrators—publishes 25 regionally-customized issues nine times a year with a circulation of 910,000 and a readership of 1.9 million. The acquisition "represents an opportunity for ESPN to provide its core fans with content they have become increasingly interested in—high school rankings and college recruiting—while helping to grow our 12 to 17 year old male demographic," wrote Gary Hoenig, general manager of ESPN Publishing and editor-in-chief of ESPN magazine, in an e-mail to FOLIO:.
Rise content will be distributed across ESPN platforms, Hoenig says, and ESPN will run the business "as is" and with the existing staff, at least for the time being. "We want to learn from them about the high school market. We would not have bought them if we did not think they were doing a great job now."
Meet the Author
---