ESPN Acquires Another High School Media Co.

Student Sports to be folded into ESPN Rise Group.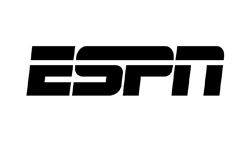 ESPN is ramping up its high school sports product portfolio. Today the company announced the acquisition of Student Sports Inc., a high school-focused digital media and event production company.
Terms of the deal were not disclosed.
Assets included in the deal include StudentSports.com, DyeStat.com and more than 160 events, like the Nike Combines/Nike SPARQ mini camps. The products will be folded into ESPN's growing high school initiative: ESPN Rise.
In December, ESPN acquired School Sports Inc., the high school sports and lifestyle publisher of Rise magazine. Last month, ESPN rebranded it as ESPN Rise, with a circulation of 910,000, and named James Brown senior vice president of the ESPN Rise group, which also includes School Sports' 300,000-circulation Girl magazine and 100,000-circ Hardwood and Gridiron magazines.
In conjunction with the deal, ESPN will enter into a licensing and content sharing agreement with SPARQ, the athletic training and assessment company associated with the mini camp events.
Meet the Author
---