Entrepreneur Sues Former Editor

Lawsuit claims theft of confidential information, 'secret formula.'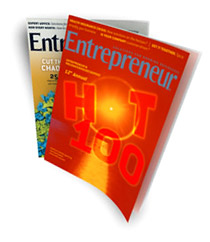 RELATED PDF: Entrepreneur's Suit

Entrepreneur Media, the Irvine, California-based publisher of Entrepreneur magazine, has filed a lawsuit against former editor Rieva Lesonsky.
The suit alleges that Lesonsky "stole" its Franchise 500 ranking concept by creating the not-yet-launched Franchise 300 ranking for San Francisco-based online business site AllBusiness.com.
In addition to Lesonsky, the complaint names AllBusiness.com and another former Entrepreneur staffer.
After resigning from her longtime post as editorial director in April, Lesonsky formed marketing communications company SMB Connects and was hired at AllBusiness.com as editor-at-large. SMB Connects is a network that puts small business together with government agencies and organizations.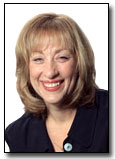 According to EMI, Lesonsky [pictured] used its "secret formula, databases, and contact list." Also, the use of the "Franchise 300" name violates federal trademarks, the statement said.
"We are in the business of supporting entrepreneurs, and we wish Rieva well with her new venture," EMI chairman and CEO Peter Shea said in the statement. "But it saddens and disappoints me that someone whom we trusted with out most valuable assets would take our confidential information and attempt to market it as her own."
In an e-mail to FOLIO:, Lesonsky called the lawsuit "harassment," and said it is an attempt to eliminate any competition.
"There's absolutely no merit to the lawsuit," Lesonsky wrote. "We have done absolutely nothing wrong."
When contacted by FOLIO:, Shea called the lawsuit "unfortunate," but declined to comment further.
A Litigious History
Entrepreneur Media is no stranger court battles. Since the U.S. Patent Office granted a trademark on the word entrepreneur to EMI in the early 1980s, the company has fought aggressively, often in court, to protect that trademark.
Earlier this year, auditing firm Ernst & Young sued EMI over its Entrepreneur of the Year contest, which E&Y claimed was in violation of the trademark for its own Entrepreneur of the Year award. EMI filed a declaratory judgment asking the court to declare that E&Y's trademark is invalid and unenforceable.
EMI has also had ongoing legal wranglings with Scott Smith since the 1990s when the company sued him over Entrepreneur PR, the name he gave his California public relations firm. (He renamed the business BizStarz.com in 2000.)
No Deal
In August, a deal that would have had EMI sold to Texas-based private equity firm Austin Ventures for an estimated $200 million fell through. At the time, Shea in a memo to employees said the debt market made it "a very difficult market for [buyout] funds to raise debt financing at a reasonable multiple and percentage rate."
Over the first half, Entrepreneur saw ad pages drop 4.3 percent, according to Publishers Information Bureau figures. Estimated advertising revenue was $47.8 million, down 2.3 percent.
Meet the Author
---