Entrepreneur Sale is Dead

Debt market conditions cited; CEO says he's not ready to retire.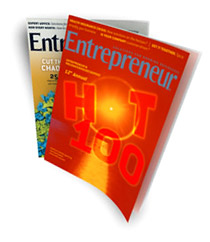 The sale of Entrepreneur appears to be dead.
Entrepreneur Media went on the block this spring with an asking price of $200 million.
In June, Austin Ventures, a Texas-based private equity firm, was reported to be close to a deal worth close to that number. The companies were in a due diligence phase, and a deal was set to be finalized in mid- to late-July.
But in a memo to employees Thursday, Entrepreneur CEO Peter Shea announced the decision not to proceed with the sale.
"There are several reasons for this," Shea wrote. "One being that I decided that I am not ready to retire, another reason being that the debt market has made it a very difficult market for [buyout] funds to raise debt financing at a reasonable multiple and percentage rate."
RELATED: Shea's Memo
Shea wrote that the sale "was only contemplated because of a very good offer, not because the company is in any trouble."
"We are debt free and have been for the past 5 years," Shea continued. "We are a profitable company and we will remain so in a very difficult time for the publishing business in general."
Through June, Entrepreneur's ad pages were down 4.3 percent compared to the first half of 2007, according to Publishers Information Bureau figures. Ad revenue was off 2.3 percent.
Last month, executive editors Maria Valdez Haubrich and Karen Axelton resigned, following the April departure of longtime editor Rieva Lesonsky.
Meet the Author
---