Entrepreneur Names Executive Editor

Promotion of senior articles editor follows resignations.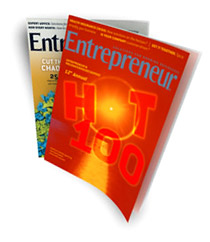 Irvine, California-based Entrepreneur Media has promoted senior articles editor Charlotte Jensen to executive editor.
Last week, FOLIO: reported that executive editors Maria Valdez Haubrich and Karen Axelton resigned
and will be leaving the magazine
early next month. The resignations follow the departure of longtime editor Rieva Lesonsky.
Entrepreneur Media, publisher of Entrepreneur magazine, is in the final
stages of its acquisition
by Texas-based private equity group Austin Ventures. A Boston-based private equity group is said to be the secondary investor. The sale price will be close to the $200 million Entrepreneur was seeking in the deal, sources say.
Meet the Author
---