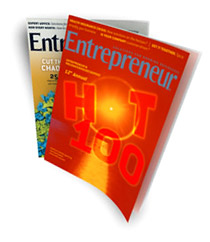 Entrepreneur Media has appointed Amy Cosper to be its new vice president and editor-in-chief, overseeing content and partnerships for the company's magazine and online properties, Entrepreneur.com and WomenEntrepreneur.com.
Most recently, Cosper was vice president of business development at WiesnerMedia. Before that, she was publisher and editor-in-chief of Primedia's Satellite Broadband magazine.
Cosper replaces long-time editorial director Rieva Lesonsky, who recently left the company.
Entrepreneur has also hired Charles Muselli, formerly a senior business development manager at Sony Connect and consultant, to be director of business development, replacing Chuck Fuller who also left the company.
Entrepreneur has been on the block since April and is said to want $200 million. A source told FOLIO: last month that morale has been low as the staff remains in the dark on the sale process. However, the company's president Neil Perlman told FOLIO: that morale was not low and that the company was performing strongly, with first-quarter ad revenue growing by 15 percent over the same period in 2007.