Entrepreneur Latest to Launch Social Network

Company joins growing list of magazines with rival business communities.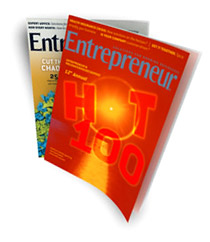 Fresh off the announcement by its CEO that Entrepreneur Media is no longer for sale, Entrepreneur.com, the company's flagship Web site, has launched Entrepreneur Connect, a social network for small businesses.
The site purports to be a "business-to-business marketplace designed specifically for entrepreneurs." Sprint has signed on to be the launch sponsor.
Entrepreneur's social network joins a growing list of rival magazines launching business-focused Web communities.
Just last week, Wired magazine announced the launch of Wired Biz, a niche social networking site for entrepreneurs and business owners. The site, Wired says, gives small business owners a platform for information sharing and "encourages collaborative problem solving."
In March, BusinessWeek partnered with LinkedIn to create a social network. In February, Fast Company announced the launch of a social networking platform it said was the first to blend journalism with online community.
The Irvine, California-based publisher of Entrepreneur magazine went on the block this spring with an asking price of $200 million. Entrepreneur and Austin Ventures were in a due diligence phase and the deal was set to be finalized in mid- to late July, according to sources close to the deal. The state of the credit market, however, proved to be too severe a roadblock for the sale to go through.
"There are several reasons for this," CEO Peter Shea wrote in a memo obtained by FOLIO:. "One being that I decided that I am not ready to retire, another reason being that the debt market has made it a very difficult market for [buyout] funds to raise debt financing at a reasonable multiple and percentage rate."
Meet the Author
---