Entrepreneur Files Motion to Dismiss Lawsuit

Publisher says it 'owes its readers no duty to ensure accuracy.'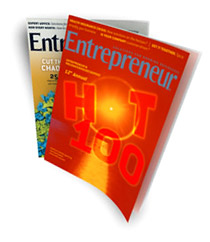 Entrepreneur has filed a motion to dismiss a $178 million lawsuit brought against it by a group of investors who allege the magazine misled them about a company featured on its "Hot 100" list.
The founder of that company, Agape World, was later arrested and charged with a $370 million mail fraud—part of an alleged Ponzi scheme.
Earlier this month, the group filed suit in a New York court, claiming Entrepreneur "deliberately, willfully and recklessly failed to exercise due diligence in publishing information" about Agape, which was featured in Entrepreneur's May 2008 issue. The group said it decided to invest in Agape based on the information published by Entrepreneur.
In documents filed in U.S. District Court in the Eastern District of New York on Thursday, Entrepreneur, citing rulings in similar court cases, said it is "under no duty to provide information with care to its readers." Click here for a PDF of the court documents.
"New York law establishes … that a publisher is under no duty of care to its readers to ensure the accuracy of published information," the motion reads, "unless it constitutes a breach of contract, obligation, or trust, or amounts to deceit, libel or slander."
"A publisher, even those who maintain a paid subscription service, such as Entrepreneur, owes its readers no duty to ensure the accuracy of its publications, and thus, cannot incur liability for an allegedly inaccurate statement."
The "Hot 100" list, Entrepreneur said, was "offered as informative material to an audience of general readers" and does not "draw any conclusions nor makes any recommendations to its readers, as to the financial suitability of an investment in any of the listed companies."
Meet the Author
---