Entrepreneur Editors Ask for Buyouts

Four editors receive severance packages upon request.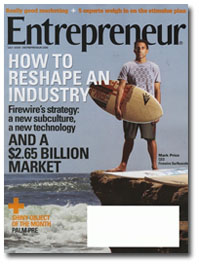 Four editors asked for—and received—buyouts this week at Entrepreneur magazine.
The editors include: research editor James Park, associate/copy editor Kim Orr, associate editor (listings) Allison Gergley and associate Web editor Elizabeth Wilson.
"They approached us and said if we were thinking of doing layoffs that they'd be interested" in leaving the magazine, Entrepreneur vice president and corporate publisher Ryan Shea told FOLIO:. "We weren't expecting to lay anyone off, but figured that if these people aren't happy then it's affecting their work here."
"We didn't have to, but we offered them a nice severance package and parted ways," he added.
Shea attributed the defections to the departure of longtime editorial director Rieva Lesonsky in April 2008. She was replaced last June by former WiesnerMedia business development vice president Amy Cosper, who serves as vice president and editor-in-chief.
"The editors who left were hired by the previous manager," said Shea. "Sometimes when new management comes in, certain people hold loyalties to the former manager. And, hey, that's fine. Loyalty is hard to come by."
Separately, designer Brian Takeda and junior designer John Cheresh quit recently, Shea said. Entrepreneur has seen numerous departures in recent months. In April, eight staffers—including the executive and managing editors—were said to have been laid off. Longtime president Neil Perlman retired earlier this year.
Entrepreneur plans to take advantage of the recent departures, according to Shea, by combining two of the editorial positions and the two design positions and hiring two replacements, as well as another online staffer.
"Bottom line, we're producing a better product with fewer, better people," Shea said.
Meet the Author
---