Enthusiast Publisher Buys Cabin Life Magazine

With acquisition, Kalmbach 'expands into new publishing market.'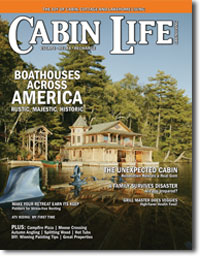 Waukesha, Wisconsin-based enthusiast publisher Kalmbach Publishing Company has acquired Cabin Life magazine from Fladmark Publishing Company. Terms of the deal were not disclosed.
"Cabin Life fits our mission in special interest and leisure-time markets," Kalmbach executive vice president Chuck Croft told FOLIO:. "Cabin Life is an opportunity for us to expand into a new publishing category, which is very exciting for our company, especially during a time of economic uncertainty. It also has some crossover with our astronomy, snowmobiling and bird-watching markets."
Cabin Life publisher Toni Fladmark will remain with the magazine, which also will continue to be published in Duluth, Minnesota. No layoffs are associated with the acquisition. Croft said Kalmbach will maintain the magazine's eight times per year frequency and will "work to grow Cabin Life's subscription base and newsstand presence."
Including Cabin Life, Kalmbach now publishes 16 magazines, including Astronomy, BeadStyle, Model Railroader and Trains.
Meet the Author
---