Former photo director of Out Magazine, Greg Garry, is joining Entertainment Weekly. Starting this week, Garry will oversee EW's photography team from the New York office until this fall when he transfers to the magazine's Los Angeles headquarters. 
Over Garry's six-year term at Out, he commissioned all of the photography for the publication and the website, and produced several portfolios for the magazine's events, including OUT100. He brings over 17 years of experience to this new role including working at Complex, Radar and Wallpaper, and producing and art directing several editorial and advertising photo shoots.
"Greg's work has been cited for awards from both ASME and SPD," said Henry Goldblatt, editor-in-chief of EW. "We are incredibly fortunate that a publishing and photo veteran of Greg's caliber will be joining EW's award-winning photo team."
Here are the rest of this week's people on the move…
New York Media has tapped Jeremy Fass for the newly created role of head of programmatic revenue. Fass will be tasked with developing and implementing a strategy for programmatic revenue growth across the company's digital brands. He is joining New York Media from his role as executive director at Condé Nast where he assisted in scaling the programmatic business and curated new enterprise data partnerships.  
"As we continue to bolster our direct and custom created advertising, we also want to ensure we are best positioned for the ever increasing demand in programmatic," said CRO and publisher Avi Zimak in a statement. "Jeremy is the perfect person to make this happen."
Irin Carmon was hired as New York magazine's new senior correspondent and will begin on August 13. Carmon will be tasked with covering reproductive rights, the Supreme Court, sexual harassment, and other topics for the print magazine, as well as for Daily Intelligencer and the Cut.
Co-author of The Notorious RGB: The Life and Times of Ruth Bader Ginsburg, Carmon also worked with The Washington Post from 2017-18 to reveal sexual harassment and assault allegations against Charlie Rose.
Randy Saperstone started as VP of digital sales at Trusted Media Brands this week. In this newly created role, Saperstone will report to CRO Zach Friedman and will be based in New York City. Most recently, Saperstone served as executive director of home category digital sales at Meredith Corp. where he worked to lead a national digital sales team in driving revenue across the company's various channels.
"He brings together the unique ability to conceive and create highly effective custom digital programming solutions for clients with a strong leadership vision for digital sales teams and businesses that fully leverages media brands and assets," said Friedman.
Former Nylon editor-in-chief Melissa Giannini was tapped as the new features director at Elle. She will report to executive editor Emma Rosenblum who said that Giannini "has a unique eye for what's happening next."
Whet Moser is joining Quartz Obsession as deputy editor of the push team and will be based in Chicago. Having contributed to the Quartz brand as a freelancer in the past, Moser also spent seven years at Chicago magazine where he most recently served as senior web editor. He will be writing, editing and assisting in the production of the daily newsletter in his new role.
Town & Country recently named Olivia Martin as a styles and interiors writer and Spencer Bailey as a architecture and design contributor. Martin most recently held senior editorial roles at Dwell magazine and Architect's Newspaper and Bailey recently departed from Surface magazine where he served as editor-in-chief.
Tina Hay, editor of Penn State University's alumni magazine, The Penn Stater, announced that she will be leaving the publication after 22 years as editor, effective Oct. 1. Under her leadership, the magazine earned over 200 national awards, and having been with the university in some capacity for over three decades, she plans on starting a phased retirement this fall.
"22 years is a long time to stay in the same job, and I'm eager to explore some other possibilities and passions before my working career is over," said Hay.
Harvard Business Review Press named Melinda Merino as its new editorial director and associate publisher. She is succeeding Tim Sullivan who recently joined University of California Press as executive director. Merino started with HBR Press in 2000 as a senior editor and in 2003, earned the title of executive editor, which she's held since that point.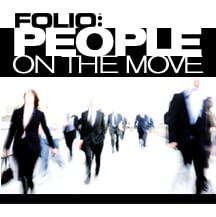 Adi Ignatius, publisher of HBR Press and EIC of Harvard Business Review, said that "Melinda's stellar track record of acquiring and developing groundbreaking business ideas, combined with her deep knowledge of the publishing industry, make her a perfect fit for this role."
Dr. Todd A. Kuhn is joining Game & Fish magazine as state editor and will be responsible for covering the New England, New York, North Carolina, Ohio, Pennsylvania, Florida and Virginia editions of the magazine. Most recently, Kuhn held the title of bowhunting editor and contributing fishing editor at Outdoor Life and he will transfer this knowledge to Game & Fish by contributing fishing and archery gear reviews.
The Correspondent tapped BuzzFeed's Zainab Shah as its new operations lead. She is the first U.S.-based hire for the Dutch media platform as it works to expand its reach to English-speaking readers. Shah previously built and lead editorial processes for several of BuzzFeed's international editions, including Mexico, Germany and Australia, as its global operations lead. In her new position, Shah will work to ensure the smooth operation of the global expansion of the brand.  
Founder and editor-in-chief of ThinkProgress Judd Legum is leaving the company to start a paid newsletter called "Popular Information," which he will write himself four times a week and will focus on national politics.
Most recently global head of video at HuffPost, Shelley Venus is leaving the company later this month to take on the role of video lead for news partnerships at Facebook.
Peter Doucette was tapped as managing director within the publishing group of the telecommunications, media & technology practice at FTI Consulting. Previously, he served as chief consumer revenue officer at The Boston Globe and was tasked with overseeing all revenue growth, digital integration, product strategy, and other responsibilities.
In his new role, Doucette will work with newspaper and magazine publishers and organizations with subscriber-based business models, in order to grow consumer monetization and develop appropriate digital strategies.
Founder and president of corporate apparel supplier brand Vantage Apparel, Ira Neaman, was appointed to the Promotional Products Association International (PPAI) Board of Directors. He is taking over Lori Kates's seat, who recently stepped down, and was approved to complete the remainder of her term, which ends in 2022.
"[Neaman] brings excellent insights and years of strategic planning and executive management experience across the promotional products industry. I look forward to his contribution to the board," said Dale Denham, PPAI's chair of the board, in a statement.