Emmis Cuts Corporate Salaries by 3 Percent

Reduces radio division workforce by 4 percent; no cuts to magazine group.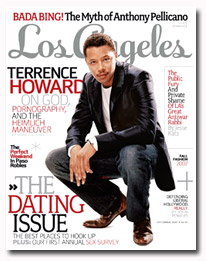 Joining the growing list of magazine publishers cutting costs in the down economy, Indianapolis-based Emmis Communications has slashed corporate salaries by 3 percent for employees who earn more than $50,000 per year.
In addition to the salary reductions, Emmis cut about 29 full-time and six part-time positions from its radio business—or about 4 percent of the overall workforce. Radio personnel—who earn more than $50,000 per year—also received salary reductions.
"Like most of our peers, Emmis is facing the challenges of a struggling media sector and a turbulent economy," the company said in a statement that was e-mailed to FOLIO:. "Notified employees received generous severance packages and other support."
In August, Emmis eliminated 4.5 percent of its workforce—about 40 positions—from its magazine publishing division and lowered remaining employee salaries by 2 percent. Emmis publishes Texas Monthly, Country Sampler, Cincinnati, Indianapolis, Atlanta, Los Angeles and Orange Coast magazines.
Last month, Emmis reported fiscal first half revenue of $180.2 million, down slightly from $182.1 million during the same period last year. Publishing division revenue was down 1 percent while radio division revenue was down 1.4 percent.
During its fiscal second quarter, the company's operating income was flat at $17.1 million compared to the same period last year.
Meet the Author
---