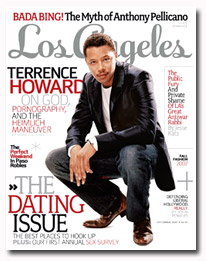 Facing a brutal economy, another magazine publisher has announced a series of staffing cuts.
Indianapolis-based Emmis Communications eliminated 4.5 percent of its workforce—about 40 positions—from its magazine publishing division.
An Emmis spokesperson could not be immediately reached for comment.
Emmis also slashed the salaries of remaining publishing employees by 2 percent. In a statement, a spokesperson called the job and salary cuts "considerably more thoughtful and measured than what we've seen from many of our peers."
Emmis publishes Texas Monthly, Country Sampler, Cincinnati, Indianapolis, Atlanta, Los Angeles and Orange Coast magazines.
Last month, Emmis reported its fiscal first quarter net revenue at $86.8 million, mostly flat from $87.3 million during the same period last year. Operating income was $12.6 million, compared to $12.1 million for the same quarter of the prior year.
Emmis' publishing division reported $22.6 million, up slightly from $22.2 million from the same period last year.
In May, Emmis sold television station WVUE-TV in New Orleans to Louisiana Media Company for $41 million, completing the divestiture of the company's television assets. Gross proceeds from the sale of Emmis 16 television stations were $1.24 billion.