Emmis CEO Aims to Acquire, Take Company Private Again

Proposal is chief executive's second in four years.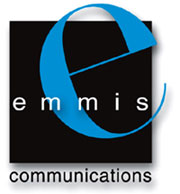 Emmis Communications Corp. CEO Jeff Smulyan again is attempting to acquire the regional magazine publisher and radio broadcaster, and to take it private.
This time Smulyan, through his JS Acquisition firm, has entered into a letter of intent to purchase the Indianapolis-based company's roughly 37.6 million outstanding shares of Class A common stock for $2.40 per share—about 10 cents higher than the stock closed last Friday. The letter of intent also proposes to exchange all outstanding shares of preferred stock for newly-issued 12 percent senior subordinated notes due 2017.
If the deal is approved, JS Acquisition would effectively own all of a new class of non-voting common stock, representing "substantially all of the outstanding equity value of Emmis," a statement announcing the proposal says. Meanwhile, Smulyan would hold substantially all of a new class of voting common stock for Emmis, with Smulyan and his affiliates owning all of the company's outstanding common stock.
Equity partner Alden Global Capital, which currently holds more than 40 percent of Emmis' preferred stock, agreed to purchase $80 million principal amount of PIK (Pay in Kind) preferred stock of JS Acquisition, the statement says.
In 2006, Smulyan proposed to acquire the outstanding publicly held shares of Emmis for $15.25 per share in cash. He withdrew that offer after an agreement with the board of directors could not be reached.
According to Regional Media Advisors president Kim Mac Leod, the proposal appears to be a good idea. "Owners generally have more opportunity to be innovative in a private company structure, and since it's a buyers' market now, this is a very strategic time to make that kind of offer," she says. "That said, the board will determine if that offer is fair market level—given that it's much lower than an earlier offer made in 2006, and requires some significant concessions. But if it goes directly to the shareholders, then given the voting structure currently in place it's likely to pass. No doubt Jeff Smulyan has wanted to move the company in a direction that he has not been able to do, and if this transaction occurs, I wouldn't be surprised to see that he makes some changes to the Emmis portfolio."
Smulyan's current proposal is being investigated by Wilmington, Delaware-based law firm Rigrodsky & Long. The purpose of the investigation, the firm says, is to determine if Emmis' board of directors "failed to adequately shop the company and obtain the best price possible for Emmis' shareholders" before entering into the letter of intent with Smulyan. A representative from Rigrodsky & Long did not immediately return an e-mail seeking comment.
"These are common in these types of transactions—not at all unexpected," an Emmis spokesperson tells FOLIO:.
The proposal still requires stockholder approval and to meet certain regulatory requirements. Emmis' board of directors also needs to waive certain provisions of the Indiana Business Corporations Law, the statement says.
In addition to owning several radio stations, Emmis publishes seven magazines, including Texas Monthly, Los Angeles and Atlanta.
Meet the Author
---