Emmis Acquisition by CEO Called Off

Negotiations break down, company exploring legal action against equity partner.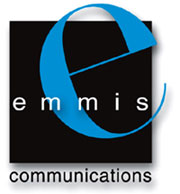 After several delays, Texas Monthly publisher Emmis Communications Corp. announced Thursday that the offer by its CEO, Jeff Smulyan, to buy the company and take it private has been terminated.
In April, Smulyan entered a letter of intent to purchase Emmis under his JS Acquisition group for approximately $90.2 million ($2.40 per share for its roughly 37.6 million outstanding shares of Class A common stock). But for several weeks, a group that holds more than 38 percent of the company's preferred stock indicated that it would vote against certain amendments to the terms of the agreement. Over that time, Smulyan, Emmis and equity partner Alden Global Capital (which agreed to finance the acquisition) attempted to renegotiate the terms of the deal.
Late last month, however, Alden Global Capital decided not to provide financing for the transactions and would not support the re-negotiated terms. "All parties to the negotiation are stunned and saddened by Alden's decision to not honor the negotiated deal," Emmis said in a statement e-mailed to FOLIO:. "Emmis, JS Acquisition, and Jeff Smulyan will explore various legal remedies related to damages caused by Alden's actions."
An Alden representative did not be immediately return an e-mail seeking comment.
In the meantime, Emmis says it will continue to operate as a public company. In addition Texas Monthly, Emmis publishes six other magazines including Los Angeles and Atlanta. It also owns several radio stations.
In 2006, Smulyan proposed to acquire the outstanding publicly held shares of Emmis for $15.25 per share in cash. He withdrew that offer after an agreement with the board of directors could not be reached.
Meet the Author
---