Elusive Alain: Hachette's Lemarchand Speaks

CEO: 'We have to make sure every dollar we spend is unavoidable.'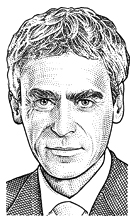 Alain Lemarchand, president and CEO of Hachette Filipacchi Media's U.S. division, announced a restructuring of its women's magazines brands today, each aligned with a "chief brand officer," reporting back to him. FOLIO: had been trying to land an interview with Lemarchand since last summer, when he took over the chief executive role from longtime CEO Jack Kliger.
Alas, the Frenchman gave it to the Wall Street Journal.
The Journal story is here, although it's behind a subscriber wall. But I'll give you the money quote:
"We have to make sure every dollar we spend is unavoidable, is strictly critical to the business," Mr. Lemarchand said in his first interview since taking over Hachette's U.S. operation in September.
You can read FOLIO:'s story on today's restructuring here. Aside from a few colorful, inside baseball details (a 45th floor meeting in July, a two-day off-site in the fall, the sacking of receptionists on four of its six floors) there's nothing behind Rupert Murdoch's pay wall we don't have.
Enjoy.
Meet the Author
---