Ellies 2009: Fast Company Editor: 'We Know We're Lucky to be Doing What We Do'

A Q+A with Robert Safian.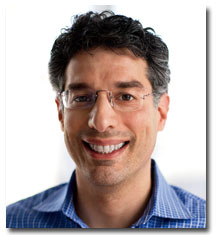 Mansueto Ventures' Fast Company, the 725,000-circ. business magazine, has been nominated by the American Association of Magazine Editors for general excellence in the 500,000 to 1 million circulation category at tonight's National Magazine Awards.
(The magazine won a general excellence Ellie in 1999 and was a finalist in 2000.)
Fast Company editor and managing director Robert Safian [pictured] spoke with FOLIO: about this year's general excellence nomination.
FOLIO:: How did you react when you found out Fast Company was nominated?

Safian: I was very excited. I sent an email to the staff titled, "Let the celebrations begin."  I'm mindful that being nominated is a tremendous recognition. Even if we don't come back with an Ellie, the team should feel like winners. They've earned it.
FOLIO:: The nomination is for several issues. Why did you submit those particular issues? What was the biggest story you covered there?
Safian: We chose the issues we felt were most eclectic, dynamic and accessible. The one issue we knew we had to include was June, because it features a 19,000-word, 24-page article written by Richard Behar and edited by executive editor Will Bourne titled "China Storms Africa" [which is also nominated for excellence in reporting]. It was our single biggest editorial investment of the year.
FOLIO:: What was your biggest challenge in putting those issues together?

Safian: We are a smaller publisher, with fewer resources than most of our competitors. Our challenge is to do more with less. Fortunately, the writers and editors on our team have an uncanny ability to mix discipline with creativity.
FOLIO:: It's a tough time for magazines and for business magazines in general. How do you keep your editors motivated and optimistic?
Safian: We know that we're lucky to be doing what we do.
FOLIO:: Will Fast Company exist in print five years from now?
Safian: There will be plenty of print magazines in five years. We certainly hope to be one of them.
Meet the Author
---