An Edgy Reader's Digest? It May Be Here Already

A Q+A with Peggy Northrop.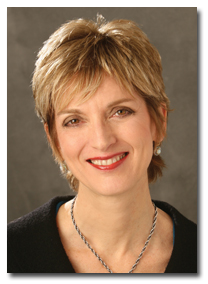 Reader's Digest was nominated for a National Magazine Award—its first in 20 years. Ahead of Thursday night's presentation, FOLIO: spoke with Peggy Northrop, Reader's Digest's editor-in-chief, about the nomination, what it means, and what the future holds for the magazine.
FOLIO:: This is the first nomination for Reader's Digest in a long time. Two questions: What took so long? And what do you attribute this to?
Northrop: I don't like to say people weren't paying attention to the magazine, but you go through cycles of popularity. We made some changes editorially, added a lot of layers. We asked ourselves, "What can we do with the way we package stories?"  And I think, suddenly, Reader's Digest, in a revived form, captured the attention of readers and voters.
On the editorial side, I've learned to never get complacent. We do a lot of testing, a lot of listening to our readers. We were a pioneer in user-generated content—getting our jokes from readers. And we're investing a lot (in the Web and social media). I think the key is in the execution, and we're trying to execute with religious fervor.
FOLIO:: The first quarter was brutal for a lot of magazine publishers. What has been your approach so far this year, and what is it going into the second half?
Northrop: In the first quarter we were down only 4 percent (in ad pages). That's not usually something to brag about, but it's better than others in the industry. There is a downside, of course. My newsstand really sucks, to be honest.
FOLIO:: How do you keep editorial fresh/relevant—dare I say, even edgy—without alienating older readers?
Northrop: It's not easy. I wanted the magazine's covers to reflect what's inside. Like our health coverage. When I got here, I took celebrities off the cover. It did not work. But we've taken some calculated risks. In April, for instance, we did a (relatively) controversial about breast cancer. The cover shows a woman doing a breast exam.
FOLIO:: How do you keep your staff motivated/inspired with all the layoffs going on, both at RDA and the industry at large?
Northrop: I think it starts with communication. I'm grateful we were able to do layoffs swiftly—they were done within a day. So we could go back to our staffs and say "Here's what's happening, here's why—it's tough, but we all have to keep working hard." It was like ripping a band-aid. Other publishers haven't been able to do it this way. But, since it's happening all over the industry, it's not like I need to do a whole lot of cheerleading. I also communicate the positives—laying out what success will look like in six to 12 months. It's kind of like "Management 101" but getting back to the basics in a time like this is a good thing.
FOLIO::  Will the print form of Reader's Digest exist in five years?
Northrop: Yes. You know, you have to look at our history. TV didn't kill the radio. It made it different. The Internet did not kill print. I believe we will have a print edition—the great thing about magazines, and the size of our magazine in particular: It's imminently portable. Readers tell us that all the time. I get letters from soldiers who tell me that the magazine fits "in my cargo pants in a helicopter."
Meet the Author
---