Nina Garcia will be the next editor-in-chief of Elle, Hearst Magazines revealed today.
The announcement comes a day after longtime editor-in-chief Robbie Myers informed staffers that she intends to step down from the role she's held for 17 years after joining from Mirabella magazine in 2000.
Garcia — a fellow Mirabella alum who has served as creative director of Hearst title Marie Claire since 2012 — returns for her second stint at Elle after spending eight years as the magazine's fashion director, from 2000 to 2008.
The Barranquilla, Colombia native has become an increasingly visible figure since then, serving as a judge on Lifetime's "Project Runway" since the show's inception in 2004 and co-hosting the Oscars red carpet pre-show for ABC since 2012. But Garcia is perhaps just as well known on social media, where she boasts 3.3 million Twitter followers and another 411,000 on Instagram.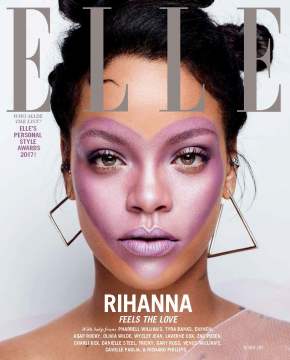 "Nina embodies all the qualities of a modern editor-in-chief," said Hearst Magazines president David Carey in a statement. "She's an important authority in fashion, respected by her peers for her personal style, her ability to spot talent and her deep relationships across the industry."
Reporting directly to chief content officer Joanna Coles, Garcia begins the new role on September 18.
"She understands the multiplatform world and embraced it early on, becoming one of fashion's first social media influencers," added Coles. "Nina is a force of personality and she'll bring her energy, her unique sensibility and style to Elle, a brand she knows so well."
Myers' departure is already the second high-profile masthead change among major national magazines this month, coming less than a week after Vanity Fair's Graydon Carter announced he was stepping down after 25 years in that editor-in-chief role.