Elle Decor Swallows 'High Quality' Metropolitan Home Subscribers

Remaining title increases rate base by 10 percent.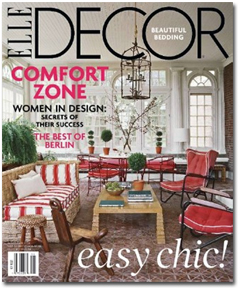 A little more than a week after folding Metropolitan Home, Hachette Filipacchi Media U.S. said Thursday it is rolling the magazine's "highest quality" subscribers to Elle Decor. The move increases Elle Decor's rate base 10 percent to 550,000.
A spokesperson described "high quality" to mean the subs that "most fit Elle Decor's current demographic."
Hachette said Elle Decor will deliver an average circulation of 588,000 through the first half of 2010. Metropolitan Home carried a 550,000 rate base.
In his announcement of Metropolitan Home's closing, Hachette president and CEO Alain Lemarchand said Elle Decor is the category's ad-page leader in the U.S. Metropolitan Home ranked third.
In connection with the announcement, Hachette said former Metropolitan Home staffer Linda Tullio was named New York manager at Elle Decor, and Matthew Talomie was named advertising director.
Meet the Author
---