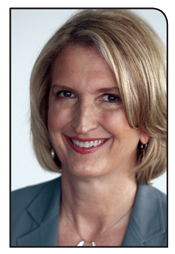 The digital publishing industry has been faced with numerous challenges in the recent years—as well as many opportunities to change and grow—and 2014 should be no different for the industry and TheStreet, Inc. alike.
Video is a point of ongoing debate and conversation in the digital publishing world, and I feel that it is the last bastion of high CPMs. TheStreet has raised the bar in terms of video production and the amount of inventory that we create. Our video is optimized for mobile, so it helps ease the transition as our audience moves from desktop to mobile. You need to make sure you have off-site distribution partnerships in place so that your videos are discoverable and you generate sufficient inventory for your advertisers. We spent the past three months developing traffic partnerships, and currently partner with a dozen platforms.
We look forward to taking the company to the next level by delivering a seamless combination of authoritative news and investing ideas, useful technology and access to the ideas of the greatest professional investors on Wall Street. Our different revenue streams share a commitment to delivering well-written, actionable content on topics our readers are obsessed with, be it immersive research resulting in stock recommendations in our subscription products like Real Money and Action Alerts PLUS, or indispensable M&A acquisitions data and news at The Deal, or in-depth commentary and market analysis at TheStreet.
We are well on our way towards developing a robust publishing platform, similar to Forbes and Seeking Alpha. Our new platform will launch in Q1 of 2014, although it is now in live beta with around 100 contributors. The platform allows us to host contributor blogs, provide social sharing, videos in articles and support SEO. Our goal is to tie our readers' portfolios, watch lists and alerts to our website and provide our readers with all the pricing and fundamental data they need.