Twitter has become part of the daily routine for almost every editor, but are you using it as effectively as you can? Here, four very different editors offer their advice for engaging and growing readership via Twitter.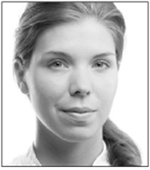 Allie Townsend
Social Media Producer, TIME (Twitter followers: 2,870,423)
Just as we focus on giving each story the best headline for SEO, we're also giving attention to social optimization. You've only got a few seconds of someone's attention (at best) on Twitter, so what you're writing needs to earn their click. Don't be afraid to be urgent, funny, maybe even a little sarcastic if the story calls for it.
It's all about humanizing your digital presence. We want readers to glance at a TIME social account on any platform and know automatically that it is not run by robots. Instead of traditional headlines, I'm digging into the story for the right fact, joke or quote to tweet. My name is attached to the account because we want people to know that this was handpicked.
Our social curation is about the human experience. We'll joke when it's appropriate, but we're also not afraid to call an African famine 'heartbreaking.' It may break a few traditional rules of journalism, but it's also one of the reasons TIME has adapted to Twitter so well.
Jessica Lillian
Editor, Solar Industry Magazine (Twitter followers: 11,598)
One of the most important things is not being robotic. With magazines in particular, there's a temptation to send out headlines and get people to click on them. You have to surround that with conversation; engage, reply and talk to followers.
Hashtags are used in the majority of Solar Industry tweets. Using the most appropriate hashtags in a magazine's topic or domain, and using them consistently, is key. We use "#solar" because simple often works the best.
When Solar Industry hit Facebook, all stories were being fed into both social sites. It was meant to be temporary and wasn't really well received; people don't want to see the same thing twice. Today, Twitter is used for short headlines and spreading news; Facebook gets its own set of content.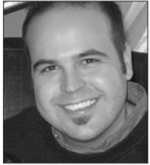 Brian Klems
Online Editor, Writer's Digest (Twitter Followers: 207,000)
We use Twitter for a multitude of things, but the goal of @writersdigest Twitter account is (1) to share information on how to write better and get published and (2) to challenge our readership to be more creative and reach their writing goals.
Ultimately if you want followers, provide good information that helps address the needs of a specific community and be willing to discuss, challenge, and entertain in the process. And don't be phony. It's a complete turnoff to tweeters. People are smart and can spot your phoniness a million miles away. You have to be a part of the community if you want success.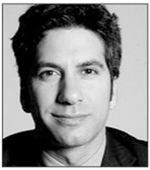 Aaron Kenedi
Editor-in-Chief, Print Magazine (Twitter followers: 378,931)
We post about four or five editorial links per day (to Imprint and/or Printmag.com). We also tweet about special promotions or sales (conferences, competitions, new products) but without being overbearing.
One thing we always do is answer questions so that people know there are live Print reps listening to them and responding accordingly. We have grown our followers about 340,000 since last summer, so our approach seems to be resonating with designers.