Mike Lafavore has left his role as editorial director at Rodale, Folio: has confirmed. All editors-in-chief at the publisher now report to CEO Maria Rodale. The company declined to comment further.
Lafavore took on the newly created role at Rodale in 2015 after a 15-year hiatus from the publisher. While he was responsibile for the entire magazine porfolio, Lafavore initially focused on Men's Health, the magazine he edited for 12 years until 2000.
Since his September 2015 induction, Rodale has undergone several major shakeups. President Scott Schulman's contract was not renewed, just weeks after Lafavore took over some of his duties. In January, 40 staffers were let go. Since then, Rodale has hired a new CFO, and a new COO.
---
Nick Haramis, articles editor at T: The New York Times Styles Magazine, will take over as the new editor-in-chief of Interview. The position has been vacant since Keith Pollock left late last year to oversee digital at Architectural Digest.
Prior to joining T in 2013, Haramis served as editorial director at Bullett Magazine.
"When I was approached by Interview, it sort of felt like a no-brainer," Haramis tells WWD. "In addition to sort of being humbled to work at such an esteemed magazine, it was also like 'oh, dope, I get to do the thing that I really love doing at T but throughout an entire magazine.'"
T has been without an editor-in-chief since Deborah Needleman left early last month. This was just another in a stream of shakeups that led to executive editor Whitney Vargas being named interim editor-in-chief. Vargas has since left the brand.
---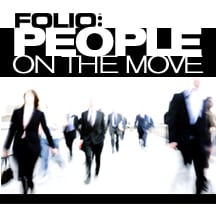 Here are the rest of this week's people on the move:
Meredith Corporation has named Jill Waage the new editor-in-chief of Traditional Home and Jennifer Darling as the new editor-in-chief of Allrecipes. Waage has held several roles at Better Homes & Gardens, including brand executive editor, editorial director of home content, and executive editor of special interest media.
Darling has also held a wide range of positions, most recently as editorial director for Better Homes & Gardens Special Interest Publications.
Bethany Heitman has been named editor-in-chief of StyleWatch. She's been serving as interim editor of the brand since late last year. Prior to that, she held senior roles at Seventeen and Cosmopolitan.
Vox Media has named Nishat Kurwa its first executive producer for audio. Kurwa is a 15-year veteran of the radio industry; she served most recently as senior digital producer of Marketplace at American Public Media.
Eve Peyser has joined Vice as a staff politics writer. She was previously Gizmodo's night editor.