Editor, Publisher Out at Afar Amid Restructuring

Travel title announces promotions, ups rate base by 50 percent.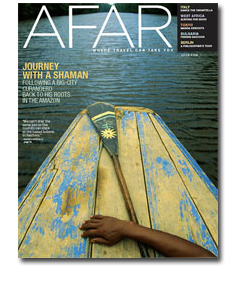 Experiential travel magazine Afar has undergone a restructuring with founder and CEO Greg Sullivan also now serving as editor-in-chief, replacing Susan West, who has left the company. Also out is John Sheehy, who had been serving as publisher—a position that has been eliminated.
Other staffing changes include the promotions of executive vice president and digital operations managing director Dan Orum to president of Afar Media, co-founder Joe Diaz to vice president of sales and brand development and Derek Butcher to chief architect of Afar Digital and CTO.
At the same time, the magazine said it was raising its rate base 50 percent to 75,000 with the March/April issue.
According to Sullivan, the changes better position Afar Media to expand across multiple platforms, including a forthcoming social search digital product. "We have connected with a vibrant community of people whose passion is to experience the world through travel by getting beneath the surface of a place and seeing it the way locals do," he said in a statement.
Launched in September, Afar was named by Samir "Mr. Magazine" Husni as one of the most notable launches of 2009.
Meet the Author
---