Editor Marks 50 Years at Same Magazine

John Teresko celebrates five decades with IndustryWeek, Penton.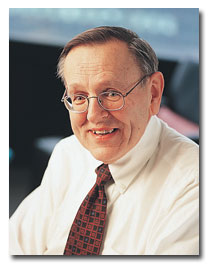 Here's something you don't hear much anymore.
Penton Media's John Teresko, a senior technology editor at IndustryWeek, Monday celebrated 50 years with the company—and with the magazine. That's 50 years—as in five decades.
"What made it a sustainable journey is that the quality of my associates kept increasing," Teresko told me yesterday.  "They made it a rewarding and enjoyable journey."
Teresko started at the magazine when it was still called Steel, The Metalworking Management Weekly. The magazine changed its name to IndustryWeek in 1970.
Staying with one business, let alone one product for 50 years is a rare accomplishment in today's increasingly schizophrenic, layoff-prone (not to mention e-media obsessed) publishing world.
Meet the Author
---