Editor Blames Plagiarism on 'Limited Staff'

Ocala magazine's Lee accused of stealing content over four-year span.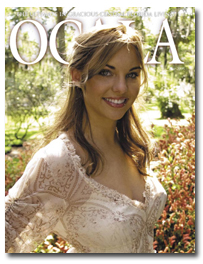 According to a report today in Ocala, Florida Star Banner, there are at least 20 examples of plagiarism in stories and columns written by Ocala magazine editor Heather Lee, spanning a period of four years.
In an e-mail to the paper, Lee said the plagiarism was unintentional, and hinted that it was a result of the magazine being understaffed.
Oh, boo friggin' hoo.
Here's her e-mail, in part, as printed in the paper:
Producing 17 issues a year is a huge responsibility, especially with a limited staff and little to no freelancers. Many times I'm working and researching dozens of stories months and months ahead of time collecting data, ideas, thoughts, quotes and the like from every resource possible. All of this goes into a running file that I keep on my desktop, referencing, revising and cutting as it gets closer to deadline. I do my best to keep detailed notes as to where the items come from and I believe that as I work through the files, getting closer to finished copy that I amend all the information to be in my own voice. So when I say that I never intentionally reproduced someone else's work as my own, I'm being truthful.
What do you think? Is being overworked a good excuse for plagiarism?
You can weigh in here …
Meet the Author
---