Edgell Communications Reorganizes

Consolidates leadership in 'core' brands; four positions eliminated.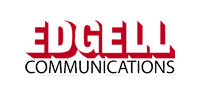 New Jersey-based b-to-b publisher Edgell Communications has announced a strategic restructuring the company says will consolidate leadership of several brands.
As part of the reorganization, four employees—or about 5 percent of Edgell's overall workforce—were laid off. "We are critically analyzing every facet of our operation to create new efficiencies and synergies," COO Dan Ligorner wrote in an e-mail to FOLIO:.
Rob Keenan, vice president of online media, will shift to the newly-created position of vice president of media integration. Keenan also will oversee editorial operations and help identify "collaboration and efficiencies" across Edgell's markets, the company said.
Several publishers are taking on additional responsibilities: Vertical Systems Reseller publisher Albert Guffanti will take on brand management for Consumer Goods Technology; Hospitality Technology publisher Lenore O'Meara will direct the Next Generation Self-Service portal; and Dorene VanHouten, publisher of Mobile Enterprise, will assume management responsibility for Edgell's  seasonal merchandising group, which includes the Greetings etc., Selling Christmas Decorations and Selling Halloween franchises.
On the editorial side, Abigail Lorden was named editor-in-chief of Hospitality Technology and Vertical Systems Reseller magazines as well as the Next Generation Self-Service portal, which Edgell says it hopes to launch soon. Alliston Ackerman was named editor of Consumer Goods Technology and Regina Ciardello was promoted to editor of Vertical Systems Reseller.
"The growth of our online portfolio has fueled new print products, increased event attendance and is having a measurable increase in audience engagement," Ligorner wrote in the e-mail. "We're accelerating that process by actively looking for new ways to break down all the barriers between mediums so we're delivering content to the right audience through the right medium at the right time."
Meet the Author
---