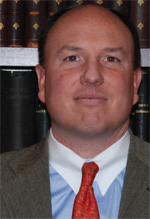 A CEO needs to be able to cut through the distractions of potentially disruptive technology and a muddle-through economy and keep his/her organization focused with laser intensity on the corporate strategic goals. Defining those goals in an easily understood format and communicating them consistently and frequently to the staff will be a key factor in the final success of that effort. In conjunction with this, a CEO has to ensure that there are sufficient resources available to accomplish the strategic objectives—which isn't always a given for some organizations in this economy.
Our vision for 2011 is the same as it has been since we implemented our bottom-up strategic planning process many "moons" ago—to focus on driving revenue, efficiency and personal engagement across all of our brands. We identify means to accomplish these goals through a continuous 12-month bottom-up strategic planning process that is brand specific: audience need research, editorial audits and team brainstorming exercises. These results are then integrated into brand specific SWOTs. The brand specific SWOTs are then integrated into a three-day corporate strategic planning process which reaffirms or modifies our corporate vision and identifies the specific path and means by which to accomplish it. The end result is an evolving operational/strategic model that is constantly being re-aligned with the informational needs of our audience.
For business-to-business media companies, the more things change the more they stay the same. I have always felt that b-to-b media is market specific. The brand strategies should always be dictated by the brand's specific market conditions. What works in one market will not necessarily work in another because of competitive forces, technology adoption of the audience, consolidation, etc. Organizations with multiple brands serving multiple markets need to always take this into account and adjust an overarching corporate strategy to the specific needs of a market whenever warranted.
I believe emerging distribution platforms are disruptive only if you ignore them. An organization's ability to execute a sound audience development strategy where each distribution platform is tied into an audience management system and allows for behavioral data acquisition will in the end decide whether or not a platform is disruptive or adds value. In fact, I am a firm believer that organizations who execute e-media well (including mobile) acquire a "Halo Effect" that drives incremental print revenue.
Desiree Rogers, CEO, Johnson Publishing
Charles H. Townsend, CEO, Condé Nast
Henry Blodget, editor-in-chief and CEO, Business Insider
Don Pazour, CEO, Access Intelligence
Brian Rowland, president, Rowland Publishing

Greg Loewen, president, Emmis Publishing

Peter Johnson, CEO, Mining Media International

Bill Holiber, CEO, U.S. News & World Report and New York Daily News