The Economist Sets Rate Base for Digital-Only Subscribers

North American guarantee of 50,000 takes effect in January 2013.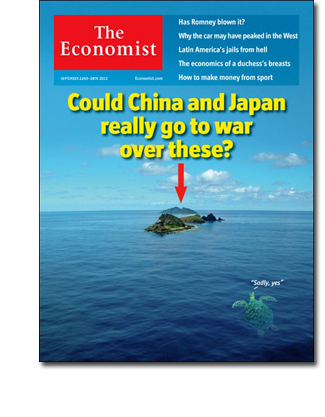 In a move that takes a step closer to making it easier to encourage advertisers to place ads in digital editions, The Economist is implementing a rate base of 50,000 digital-only subscribers paying an average of about $106 per sub. The guarantee will take effect in January 2013.
The rate base only applies to North American digital edition subscribers on iPad, iPhone and Android products and excludes replicas, e-readers, website subscribers and multi-user licenses.
"We know that the agency community has been asking for it," says David Kaye, vice president of advertising for The Economist. "They're frustrated with digital being lumped in with print. We also believe that transparency is important and it's difficult to get at with so many places for the audience to be engaging with the brand. It's not a perfect solution, but it's a step in the right direction."
Other steps would include performance-related metrics, numbers that agencies are definitely interested in seeing, but are not as easily guaranteed, says Kaye.
"In an ideal world we'd have an available metric for everything that everyone wants to see," he says. "We're not quite there yet. It's not the silver bullet, but we're the furthest along the road to be as transparent as possible and we are going to keep going in that direction."
Kaye notes that publishers have built their digital products in different ways and use a variety of methods for tracking audience and engagement, with measurement standards in flux, making uniform statements a difficult goal to reach for now.
Rate base is a North American concept, which is why a global number is not represented. But in The Economist's June 2013 consolidated media report with ABC, non-replica paid digital editions totaled 54,762. Total paid digital editions, which include all the other categories that are not part of the rate base guarantee, is 88,131.
Globally, close to an average of 632,000 unique devices access the app weekly.
The Economist was one of the early adopters of ABC's consolidated media report—issuing a North American report in March—and in July came out with a global CMR.
Meet the Author
---