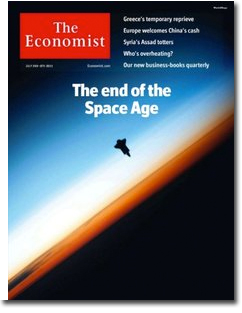 Weekly international news publication The Economist continued to see growth in circulation for the first half of 2011, with ABC reporting a 2.64 percent circ increase in year-over-year comparison. This marks the 60th consecutive 6-month period ABC reported a circ spike for The Economist.
North American subs are now up to 844,387, the largest number in The Economist's history. Digital subs are also up at 5,245; four times higher than last year's number.
Globally, The Economist has 1.5 million subscribers, with a steady 3 percent increase of added subscribers year-over-year. This amounts to an overall 89 percent increase in subscriptions over the last decade.
During fiscal 2011, which ended on March 31, The Economist saw 14 percent growth in its print advertising, up to $171.9 million. Digital advertising was even stronger, up 23 percent to $32.4 million.
In first quarter 2011, PIB reported that ad pages were up 4.2 percent in year-over-year comparison.
Many publishers did not fare as well as The Economist in first half 2011, as ABC reported about 45 percent of U.S. magazines experienced a decrease in overall circulation from January-June.