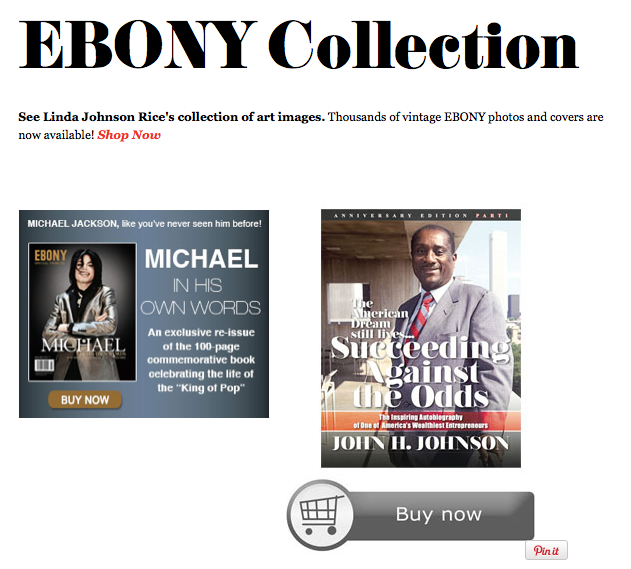 Today, Johnson Publishing announced the launch of a digital store for its EBONY and JET brands where readers can buy a variety of content and branded merchandise.
EbonyJetShop.com features streaming audio and video, downloadable music and videos and access to archived, proprietary content dating back to 1942. Additionally, visitors will be able to purchase branded Johnson Publishing products like t-shirts, mugs, fashion accessories and other content like cookbooks and e-books.
Cheryl Mayberry McKissack suggests that it is another step in digitizing the Johnson stable, which shuttered its print edition of JET months ago, replacing it with a higher-frequency digital edition. "According to a recent Nielsen study, African-Americans are 14 percent more likely to spend time on telecom/internet service sites and 21 percent more likely to spend time on lifestyle sites than the total market," she says in an official company statement. "We want to meet our consumers where they are."