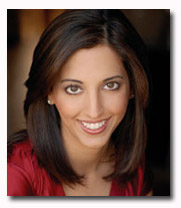 East West magazine—a bi-monthly geared toward Asian Americans and focused on the intersection of Eastern and Western cultures—is going on an indefinite print hiatus effective immediately.
"It is the tale of a small, bare bones company that has grown too fast," founder Anita Malik wrote in a letter posted on the magazine's Web site. "Our resources have been taxed and this labor of love has become larger than our small staff."
Malik hopes to be back in print by late 2008 or early 2009 but she "can't say for sure." In the meantime, East West will launch a blog to keep readers "updated on East West names, faces, places and events."
Malik was named to the 2007 FOLIO: 40 list of influential people in the magazine industry. She launched East West as an online-only magazine in 2003. After eight online "issues," the brand had attracted enough readers and advertisers to launch in print.
"Crafting what EastWest means to our readers, which has changed over the years, has been the biggest challenge," Malik told FOLIO: at the time, "but I think we're finally in our groove."
In an e-mail to FOLIO:, Malik explained that the blog is a "a stop-gap to keep the brand alive."
"We need an investor that believes in our mission as strongly as we do," she wrote. "The operation has run since 2003 on a shoestring, primarily self-funded … we could never invest in that growth to make it efficient and to take advantage of the momentum we had built."