East West Magazine to Close, Again

Following deliberation, founder pulls the plug on Asian American title.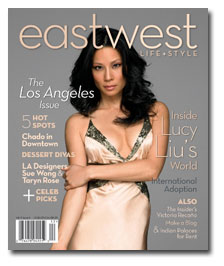 The fate of East West has been decided—for the second time.
On the magazine's blog Monday, founder Anita Malik announced that after a hard deliberation she has decided to stop publishing East West. Its Web site will continue to be updated through the end of this week.
"East West, my first love … just doesn't work anymore, not like this," wrote Malik, who was named to the 2007 FOLIO: 40 list.
Late last month, Malik sent an e-mail to subscribers saying the magazine again was at "a crossroads" and that she was "feeling unsure" about its future. She began a countdown of sorts, setting a loose deadline of January 31 for deciding whether East West could go quarterly or if she might sell it or shut it down completely.
Along the way, Malik indicated that she might have lost her passion for publishing. "I have emerged from the cloud, I have other loves and other things to enjoy now," Malik wrote in a blog post. "And I realize that in my fight to make it, I lost the story. The last two issues of East West made this clear. Overwhelmed at making the business side shine, I lost my love of the story."
According to its Web site, East West carried a rate base of 25,000.
East West relaunched last fall after going on "hiatus" in April 2008 after the company ran out of money. The magazine began publishing in 2003 as an online-only magazine.
Meet the Author
---