Down East Magazine Will Book Your Next Maine Adventure

Launches adventure travel service with trips curated by editors.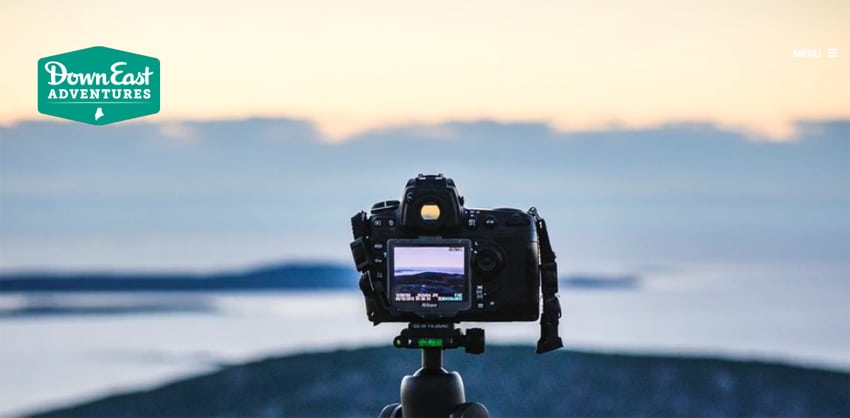 Down East, a regional publication serving Maine, has launched an editorially curated travel and local adventure service called Down East Adventures. The project leverages the brand's coverage of the state's best attractions, experts and interesting get-aways to attract tourists, locals and, eventually, corporate and group customers.
Magazines have increasingly been tapping the travel market as a new revenue stream. Afar notably launched its own experiential travel group. Outside partnered with a travel agency to launch Outside Go and Smithsonian recently launched a print magazine that heavily promotes its own travel service, Smithsonian Journeys.
These aren't necessarily new ideas, and Down East Enterprises itself has been running "reader-writer" excursions through its Shooting Sportsman brand for years. But in Down East's case, there was an obvious space in the market for Maine-specific travel and one-of-a-kind sight-seeing adventures.
"No one was hitting Maine at all and we saw it as an opportunity to use our unique knowledge of the state to create great custom trips," says editor-in-chief Kathleen Fleury.
The title tested the waters last year with a schooner tour, which sold out. That same trip sold out quickly again for 2015 and helped green-light an expansion of the tour strategy. Down East Adventures now offers four trips: A North Woods fishing trip, a week-long photography course in Acadia, a local brewery bus tour and a Penobscot Bay food cruise.
The trips are priced per person and range from $99 for the brew tour to $3950 for the North Woods experience.
Pricing edges up into premium levels because of the curatorial attention the trips receive. Editors are the ones creating the trips, picking the destinations and the experts and guides.
The editors also participate in the excursions. On the cruise, for example, Down East visuals editor and photographer Mark Fleming teaches a course while under sail on how to take better vacation photos.
"We mark it up because we give people an experience they can't get on their own," says Fleury. "It's not like we're just recreating a Trip Advisor trip. These are places you read about, but might not necessarily go to. You don't want to create an experience that someone can just do themselves. You want to unlock something special."
But for a project like this to work, editorial buy-in is key. After all, trips are selected based on the editors' knowledge of not only the state's interesting attractions and personalities, but of what readers are passionate about. "It makes for a really special experience," says Fleury. "People feel like they have an intimate connection to us and the authorities on Maine."
From there, partnerships are the next most important component. The brand is exploring sponsorship opportunities, but the trips are crafted based on elements that provide the best experience rather than the magazine's business relationships. "You aren't picking the trips because they're your biggest advertisers, you're picking based on the experience," says Fleury.
Expansion plans include selling corporate groups, and the magazine plans to hire someone with that specific sales talent. Custom itineraries are another opportunity, adds Fleury.
Meet the Author
---