e5 Global CEO: Finke Not Offered Top Hollywood Reporter Editor Job

Hollywood reporting wars are heating up again, as usual.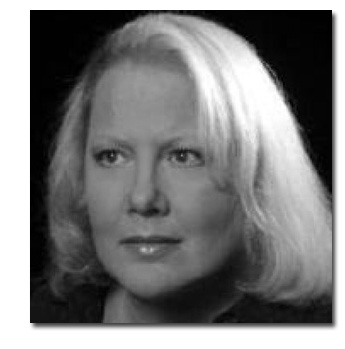 Here we go again.
Nikki Finke, the tenacious and abrasive Hollywood industry editor who heads up Deadline.com, wrote in a blog post this week that she had in January been offered the top editor job at The Hollywood Reporter, the former Nielsen trade title that was bought in December along with seven other entertainment brands by newly-formed e5 Global Media. According to Finke, she was offered $450,000 in annual salary, a $1 million home in Malibu, California, and an estimated $650,000 for THR-related cable deals.
Finke [pictured] said that despite the generous offer, she declined, instead setting in motion a "dialogue" between e5 and Deadline.com parent Mail.com Media Corp. that is still ongoing. "At the time, I thought this a lucrative offer but also a ludicrous one, considering how many THR journalists are going to lose their jobs when e5 Global Media transitions the trade from a weekday paper to a monthly glossy magazine, and website operation filled with syndicated content, and cable TV programmer," wrote Finke. "THR needs a miracle worker. But to justify this money, that person must walk on water."
Early Friday, though, recently-installed e5 CEO Richard Beckman told THR that there is "no truth" to the report.
Whether Finke cooked up the story or not, the whole dust-up seems to have started when Sharon Waxman, head of TheWrap.com and Finke's heated online rival, e-mailed Finke this week probing for more information about rumors she had heard about Finke entertaining offers for a new gig. Waxman, in her subsequent post, said she didn't believe Finke was ever in fact offered the THR job. Finke, of course, posted an update, calling her original post a reaction to "some inaccurate showbiz website's rumor-mongering."
Can't the Hollywood trade publications, print and/or online, just play nice? Yeah, right. Like that'll ever happen.
The bigger picture here is that Finke's Deadline.com and Waxman's TheWrap.com are eating up the audiences left behind by the struggling and increasingly less significant print luminaries THR and Variety. While I don't hold much stock in many of the online site metric services, here's a little color: According to Compete.com, Finke's Deadline.com had roughly 1.3 million visits and 320,783 unique visitors in February, compared to 359,194 visits to TheWrap.com, which had 286,241 unique visitors for the month—a growth of 524.34 percent year-over-year. (Compete didn't have yearly change metrics for Deadline.com, although Finke's former URL, DeadlineHollywoodDaily.com, had 215,279 unique visitors in February 2009.)
In terms of online audience, that's pretty significant for a pair of digital startups. Meanwhile, HollywoodReporter.com racked up 711,684 visits and 475,504 unique visitors for the month (an increase of 45.62 percent compared to the same time last year). Variety.com, meanwhile, which recently erected a pay wall on the site, saw 852,246 visits and 395,551 unique visits (a decline of 46.53 percent year-over-year).

UPDATE: Since posting this, I've heard that THR television editor Nellie Andreeva is joining Finke's Deadline.com to manage Deadline|TV. In addition, Waxman reported over at TheWrap.com that THR publisher Eric Mika and several other sales people are expected to be shown the door this week.
Meet the Author
---