e.Republic's Scientology Factor

Much ado about nothing?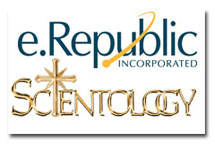 After putting Governing magazine on the block this summer, owner Times Publishing Group agreed late last week to sell the magazine to Sacramento, California-based state/local government and education technology publisher e.Republic.
Two days after I filed my report on the agreement, the New York Times published a similar story, although one that focused on e.Republic's founder and top management—including CEO Dennis McKenna—for their beliefs in controversial religion Scientology. The NYT story pointed to Times Publishing's "series of scathing articles" on the Church of Scientology, published in its flagship St. Petersburg Times newspaper. (Scientology is headquartered less than 20 miles from St. Petes in Clearwater, Florida.)
Given Times Publishing's hard reporting of Scientology, the NYT story called the sale of Governing to e.Republic "a bit of a shock." News outlets erupted over the next few days with headlines like this one, from Catholic Online: "Times Publishing Sells D.C. Magazine to Scientology?"
Call me crazy, but I don't understand the controversial connection here. So what if the St. Petersburg Times published an investigative series on Scientology? It's a high-profile church that has drawn a significant amount of negative attention to itself. As the local record of news, the paper would be remiss not to "own" that story, despite what its staffers might really think about the religion. It's their job.
I spoke this morning with e.Republic COO Paul Harney about the Scientology connection. Despite anyone's religious beliefs at e.Republic, he said there is no conflict of interest. "We run this business just like any other for-profit media business, serving the markets we're in," said Harney, who is not a Scientologist.
But in the NYT piece, Governing magazine founder Peter Harkness indicated that the magazine's staff was concerned because of a 2001 Sacramento News and Review story that said e.Republic staff were required to read a book on management written by Scientology founder L. Ron Hubbard. "There are certain tenets of the religion that affect management," Harkness said in the report.
Perhaps that's the bigger controversy, but Harney doesn't think so. "We don't require anyone to read any book on management or Scientology," he said. "We feel all of this attention is a distraction and has nothing to do with our business or the transaction."
To that point, I agree.
Meet the Author
---