Dykstra's Double Trouble

Doubledown counterclaim reveals sordid business dealings.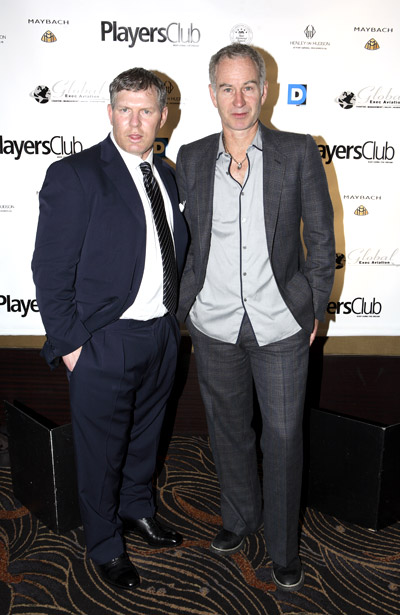 You cannot be serious! Dykstra, John McEnroe at the Players Club launch last month.
Last week, Lenny Dykstra, the ex-Met turned carwash millionaire and stock
svengali, sued Doubledown Media, the company he hired to help launch the
Players Club, the magazine for professional athletes which launched last month.
Doubledown filed a counterclaim against Dykstra in federal court on Tuesday.
For those of you who enjoy reading sordid details of
business deals gone sour (even one involving your boyhood New York Mets idol
… sniff … sigh) this one is a doozy.
Click here for the
PDF.
Meet the Author
---