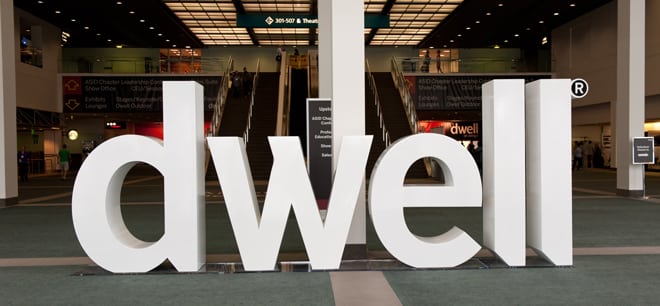 U.K.-based information and events company Informa has been making an aggressive push into the U.S. trade show market. Late last year, it purchased Hanley Wood's exhibition business for $375 million. Today, the company announced it bought design event Dwell on Design from Dwell Media.
Exact terms of the deal were not immediately known, but Dwell is characterizing it as a "multi-million dollar" sale.
This also marks at least the third time Informa has convinced a U.S. media company to part with a key event portfolio—a few months before it bought the Hanley Wood events, Informa bought Virgo Publishing to establish an event position in the U.S.
Events have been a reliable and growing revenue platform for publishers, which has also made them an attractive target for buyers.
Informa rebranded the Hanley Wood group of events, which target the real estate, design and construction markets, Informa Exhibitions U.S., Construction and Real Estate, and it's under that grouping that Dwell on Design will be located.
Rick McConnell, who formerly led the exhibition division at Hanley Wood, is now the president of the Informa U.S. group.
Dwell on Design, which attracts 30,000 attendees and orbits around a 300,000 square foot show floor, launched in 2006 in Los Angeles. Dwell Media introduced a second event in New York last fall, but the Informa deal reveals the company's primary strategy for the brand—international expansion.
Why Dwell went as far as selling the event to accomplish that was not exactly clear.
"It has long been the plan for Dwell on Design to include international arms of what is truly America's largest design event," said Dwell President and CEO Michela O'Connor Abrams. "Paramount to achieving that level of growth was finding the right partner. I am confident that we have done just that with Informa Exhibitions U.S., Construction and Real Estate, and that Rick McConnell and his team will make Dwell on Design the largest must-see design event worldwide."
Under terms of the deal, the content portion of the event will continue to be handled by Dwell Media, with executive vice president of content Amanda Dameron heading up the editorial team.