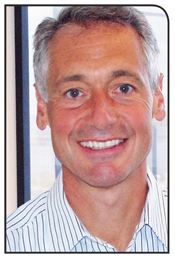 The transformation of b-to-b media will accelerate in 2014 as media companies' recent investments in new digital and marketing competencies bear fruit. At the same time, performance will strengthen as the economy progressively improves and individual market dynamics fuel demand. Taken together, these shifts will contribute to the emergence of a new, more sophisticated and competitive b-to-b marketplace and spark a new generation of investment and growth.
While some players will act more quickly than others, the build-out of digital operations teams and the application of new technologies—including automated content and marketing technologies, audience database enhancements, and mobile platforms—will increase across the industry. Emerging content-customization capabilities will increase end-user engagement and improve the quality of customer profiles, which in turn will enable enhanced targeted marketing and a corresponding rise in related revenues.
Conferences and events—both live and online—will remain an especially important and growing component of the b-to-b media company's core educational, networking and marketing value proposition.
Print media consumption and its related revenue streams will continue to diminish, and will be managed as such. While digital advertising revenues won't fully compensate for these declines, expanded revenues from new database marketing capabilities and the continued expansion of conferences will create the path to growth.
The best b-to-b media organizations will support these business model changes by evolving their cultures and employee skill-sets. SourceMedia, for example, is increasing its commitment to training and recruitment across the four pillars its organization—content, digital, sales and operations.
It's also likely the second half of 2014 will begin to usher in a wave of consolidation with the developing clarity and value of the b-to-b model. Forward-looking companies will emerge from the pack. This situation will be facilitated by the required sale of many investors' overdue holdings coupled with other institutions' idle capital.