Doubledown Files for Bankruptcy

Shuttered publisher seeks protection from creditors.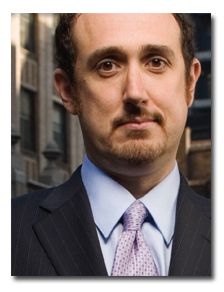 Doubledown Media, the former publisher of magazines aimed at the Wall Street elite, has filed for bankruptcy protection.
According to a petition filed in a Manhattan court, Doubledown has between $10 million and $50 million in assets and liabilities, Reuters reported Wednesday. Earlier this month, the New York-based company—which published Trader Monthly, Dealmaker, Private Air, Corporate Leader and the Cigar Report—said it was ceasing operations.
Before that, president Randall Lane [pictured] and chairman Jim Dunning—Doublesdown's primary investor—had been searching desperately for a buyer. According to a letter sent by Lane to investors in December, the company lost $3 million in 2008.
Late last year, Dunning gave Doubledown a $300,000 short-term loan to cover operating expenses—on top of $3.575 million he invested in the second half of 2008. Dunning's total investment in the company is said to be roughly $8 million.
Legal Troubles
According to court documents, an arbitrator on December 3 awarded Deedee Morrison, the founder of Private Air, $450,000 in salary, as well as payments contingent on "net annual sales revenues." Doubledown filed a countersuit, alleging Morrison defrauded the company over the value of the magazine's advertising contracts, which was dismissed.
Morrison did not return multiple requests for comment from FOLIO: this week seeking comment.
Earlier this month, Doubledown asked for—and was granted—an extension for the award to be entered into judgment by the court.
Meet the Author
---