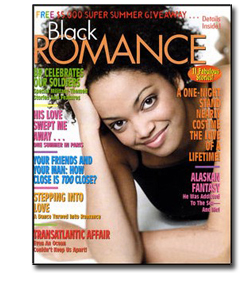 After putting select teen and romance titles up for sale last month, New York City-based Dorchester Media has decided to sell the rest of its magazine stable, offering up the eight magazines that comprise the Woman's Romance Group, such as 92-year-old, 250,000-circ. flagship True Story.
The move signals Dorchester's attempted exit from the magazine business. Once it finds a buyer for the magazines, the company will focus on its trade book division, which publishes romance and Western novels.
Six years ago, Dorchester published an estimated one million romance magazines per month and generated an estimated $50 million in revenue across its book and magazine divisions. The publisher says that "at its peak," the Woman's Romance Group had a combined readership of 4 million.
Last month, the publisher began fielding offers for the assets of its Lifestyle Entertainment Teen Magazine group and select romance titles, such as Black Romance. Dorchester had previously ceased publication of those magazines, which include Right On! and Black Beat in the youth category and four titles in the romance category (including Black Romance).
While the "True" magazines are still being published and are available on newsstands and Zinio, the initial FOLIO: story prompted a flurry of comments from Dorchester magazine subscribers complaining about not receiving information about the status of their magazines following renewals.
A large part of the current subscriptions were agency-generated. "We are extending subscription rights while we work on the problem," the publisher told FOLIO. "This seems to satisfy most subscribers to the present."