Don't Get Burned by E-Media Hires

Any new hire is a leap of faith. Here's how to vet online candidates.
In FOLIO:'s Magazine Industry Job Report [March 2008], 53 percent of respondents to a survey on hiring said that their company is most focused on filling online positions (compared to 24 percent for print).
But how well can publishers vet a candidate? "Hiring online edit people requires a different criteria than IT people or metrics people," says Gary Rubin, chief publishing and e-media officer for the Society of Human Resource Management. "Hiring editors is easier to some degree—what we're looking for first is a great edit person. Some of the tools and techniques for e-media can be taught. We've had more success in building edit people for the e-media side than recruiting them."
Technical positions are harder to hire for because candidates need very in-depth, specific knowledge of whatever programming environment the publisher is in (something the hirer may not have). There are professional certifications and accreditations to look for with different programming languages, such as C++, but that only tells you so much. "The programs/platforms that you're on really dictate the type of person you're looking for," says Rubin.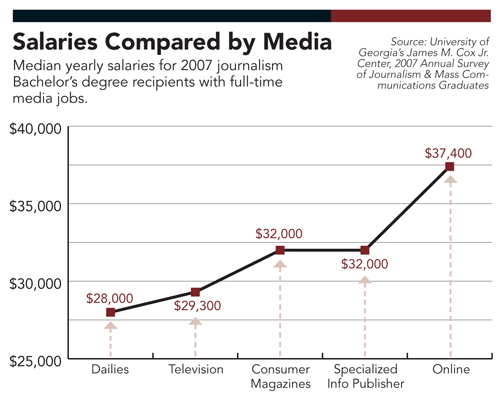 With editors, Hearst looks for experience, but also an understanding of the Web. "If we're hiring a digital content editor, I want to see that they have great journalistic experience first and foremost," says Christopher Johnson, vice president of content and business development at Hearst Magazines Digital Media. "But that's not enough—they also need to know how to move traffic around a site, the ins and outs of SEO, how to inspire dialogue among users. Much of that comes from conversation rather than resumes. You ask them how they made a story come alive using the medium's strengths: timeliness, interactivity, video and sound, and conversation. A good Web editor should have a dozen examples of projects done right, and projects that went klunk. A great Web editor can tell you why each succeeded or failed. A perfect editor will tell you what they learned and how they applied it to the next project."
Try Before You Buy
Storm Mountain Publishing, home of Snowboard and Freeskier, is hiring a lot of young talent who are well-versed in the Web but not so much in editorial. And the more technical the position, the more complicated the hiring. "The duties you can assign to a Web person vary greatly," says editorial director Patrick Crawford. "On Freeskier, we use an open source CMS. When we brought in a Web guy, we said 'You don't need to write code but what you do need to know is Photoshop, Illustrator, digital video—we want to see what you can do the front end stuff. If we have the core CMS in place for you, can you take the next step?'"
Storm Mountain also trials many of its eventual full-time employees by using them as freelancers first. One candidate had his own video production company shooting weddings. "We gave him a couple hundred dollars to do events and finally we brought him in full-time," says Crawford. "I don't know if we'd have someone build a site as a test but we try to farm out projects so we know what they can do and can bring them in more easily."
Anyone you're hiring should have a personal site you can spend some time on, says Crawford. "I spend a lot of time looking at potential hires' sites," he adds. "How do they do when they've got no back-up—it's so easy to hide in a big company and say, 'I was the Web guy and did this and this' when really someone else was doing the work for them."
That goes for both edit and more technical positions. "If you're hiring somebody specifically for the Web, they should have their own site, no matter what," says Crawford. "Do they have a video player installed or are they simply embedding video from YouTube? Are they keeping up with this? Do they care about this medium outside of their job? Having a great Facebook page is one thing, but that doesn't show any technical expertise."
Meet the Author
---