Does Anyone Care About ASME Guidelines?

Blender breach raises question of group's reach.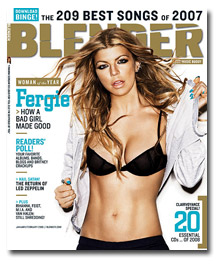 As FOLIO: first reported yesterday, Blender's sponsored "Rock N' Roll User's Guide"—with a sponsor's logo straddling an editorial section, making it look an awful lot like an advertorial—has drawn the ire of the American Society of Magazine Editors, who call it a "clear violation" of ASME guidelines. Blender declined to elaborate on the deal, only to say it is committed to following ASME guidelines at both Blender and Maxim, both titles owned by the Alpha Media Group.
Leaving the relative merits of the violation aside for a minute, the jab by ASME raises a legitimate question about the power—or lack thereof—ASME has in an industry that has been besieged by stuff like advertising dollars going to the Internet, rising paper and postage costs, and the volatile economy in general.
As one industry observer told me: "I mean, so Blender violated ASME rules. Who cares? They're not winning any National Magazine Awards anytime soon, right?"
And remember, too, Kent Brownridge, Alpha's top dog, has famously shunned membership in the Magazine Publishers of America. He's not looking to impress anyone.
So, now the question is this:
Does anyone care about ASME rules?
NOTE: Drop your opinions in the comments section below …
Meet the Author
---