Diversified Communications Expands to Thailand with Acquisition

Deal for Kavin Intertrade adds 7 business and consumer events to portfolio.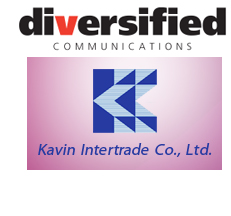 Diversified Communications is continuing its acquisitive streak through a deal to buy Bangkok-based exhibition organizer Kavin Intertrade Co. Ltd. The move adds another seven shows, trade and consumer, to Diversified's event business and establishes a new division in Thailand.
It's the first deal for Diversified in 2014—the company closed five acquisitions last year. The addition of Kavin brings another 20 employees on board, giving Diversified a global staff of 740, says the company.
Diversified Communications has for years been uniquely aggressive in its international expansion, particularly through events. Likewise, as the company has broadened its global reach, it's been growing the number of industries it serves, balancing its risk and market exposure across platforms and verticals, true to the company's own name.
"Our growth strategy to further the company's diversification of risk through events serving different industries, in different geographies, with different formats; and launching to broaden the scope of our operations and provide further diversification in these areas has been our practice for the last decade," says Diversified Communications CEO Ted Wirth in a statement.
Wirth succeeded Nancy Hasselback as president and CEO last June. 
Meet the Author
---