Diversified Communications Buys Accounts Payable Network

Deal expands earlier acquisition of the Institute of Finance and Management.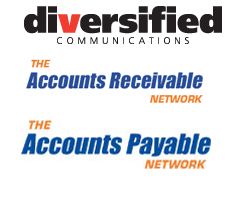 Diversified Communications has acquired The Accounts Payable Network and The Accounts Receivable Network from finance media company Financial Operations Networks LLC.
Terms of the deal were not released, but the acquisition adds to one that Diversified Communications made in April when it bought the Institute of Finance and Management.
TAPN and TARN are both member-based sites, providing tools, news and other resources for finance professionals.
"TAPN and TARN join our growing Business Management portfolio and further strengthen our IOFM brand which is already the leasing source of events, peer networks, training, certification, information tools and resources for financial-operations professionals," says Bill Springer, Diversified Communications' group vice president.
The deal is the third since former CEO Nancy Hasselback announced her retirement in April. Hasselback was succeeded in June by former vice president of business development Ted Wirth.
Meet the Author
---